Our School Council have made the local press...
In a visit arranged purely by themselves, Blackgates School Council invited Leeds City Councillor and former pupil Judith Elliott to attend one of their meetings and to have a look around the school. While she was here the children of the council were able to ask question as to her role on the city council and hopefully to find out a little about what makes a successful councillor.
While she was here Cllr. Elliott also had time to pop into Years 3 and 4 to discuss a modern 'Democracy' and discuss how the children and their parents can play an active part.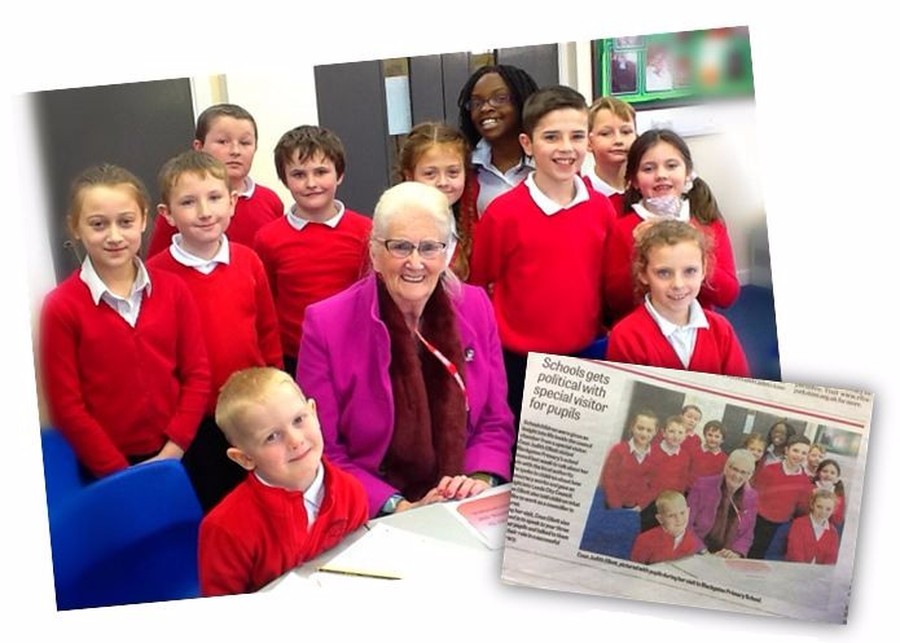 The children must have made a good impression, just have a look at the letter we received after her visit...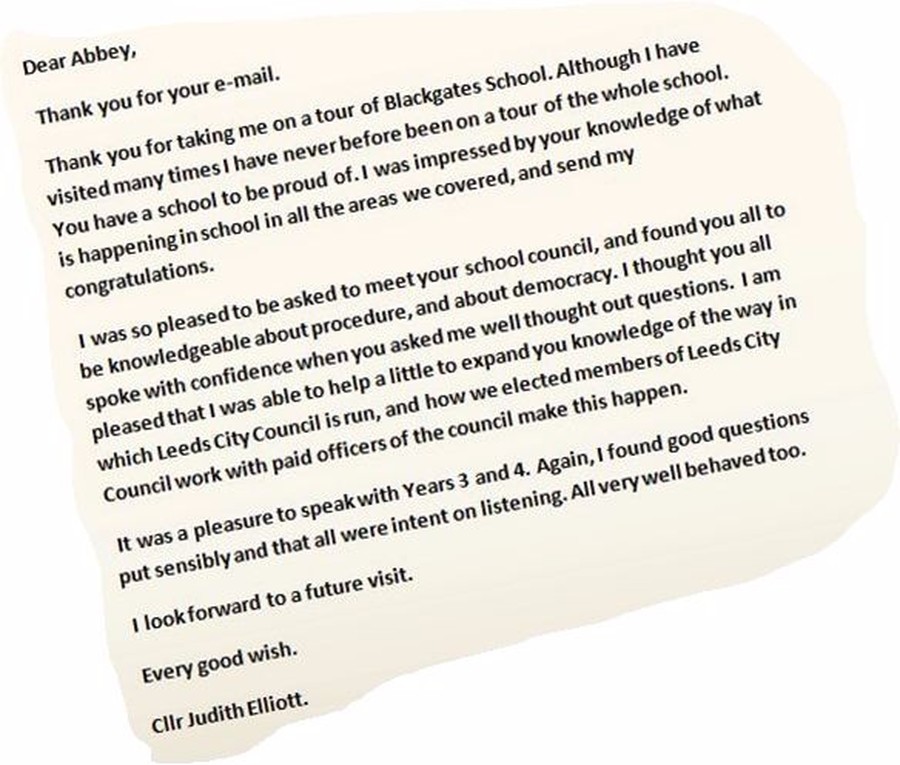 If you have any queries regarding the school, please feel free to contact the Headteacher via the school office using any of the contact details listed above.
If you would like paper copy of any of the information contained on our school's website please contact the school office.